Are you a Mobitel user in Sri Lanka looking for a comprehensive list of all the USSD codes you need to manage your account and services? Look no further! In this post, we have compiled a list of all the Mobitel USSD codes you will ever need.
What are USSD codes?
USSD codes are short codes that allow you to access various services and manage your account from your mobile device. With Mobitel USSD codes, you can easily check your account balance, activate or deactivate services, transfer credit, and much more.
List of all Mobitel USSD codes
Here are all the USSD codes you need to know to manage your Mobitel account and services:
Type of service
USSD Codes
SMS / Call
Balance Check
( Prepaid/Postpaid)
*100#
141
Recharge
*102*cardNumber#
SMS PIN to 141
Customer care
–
141 or 1717 or 0712755777
Owner Identity
#132#
–
Mobitel Credit Loan
#247#
–
Mobitel Broadband customer care
–
141 or 1717 or 0712755777
Internet Activation
#170#
–
Data Balance
*100#
–
MOBITEL INTERNET SETTINGS APN & USSD
Name: Mobitel
APN: Mobitel3G
Mobitel 377 Package Activation Code
Earlier Mobitel had a package of RS.295. But now it has become RS.377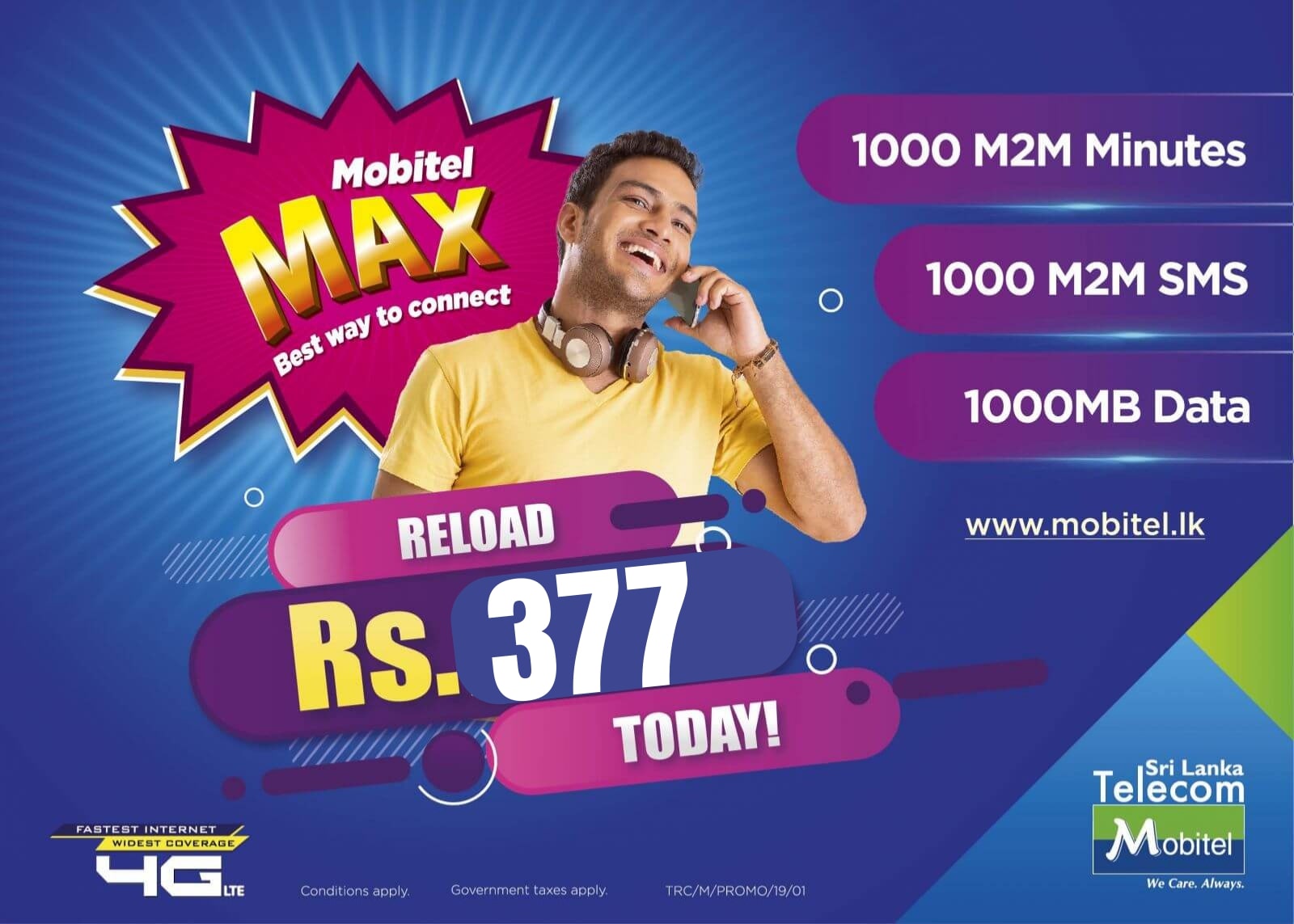 Activate – Reload RS.377*
How to check the balance *100#
Transfer Credit Mobitel to mobitel
Ussd code- *448*(Mobitel number)*(amount)#
Dial this code for transfer Mobitel money
example- *448*0711111111*50#
ACTIVATE MOBILTEL DATA ALERT SERVICE
| | |
| --- | --- |
| PrePaid | PostPaid |
| Send DB to 160 | Send Yes to 4545 |
ACTIVATE MOBITEL MISS CALL ALERT / CALL DIVERT ACTIVATION AND DEACTIVATION
| | |
| --- | --- |
| Activate | Deactivate |
| Send MCA to 7676 | Send MCA DCT to 7676 |
Or select "Cancel All Diverts" on the phone menu.
MOBITEL NEWS ACTIVATION/ DEACTIVATION
ACTIVATION
| | |
| --- | --- |
| Activate | Deactivate |
| REG AD to 2299 | DREG AD to 2299 |
MOBITEL MTUNE CALLER/RINGIN/HELLO/WELCOME TUNE ACTIVATION AND DEACTIVATION
| | |
| --- | --- |
| Activate | Deactivate |
| Sub yes to 777 | UNSUB to 777 |
Note: Some of these USSD codes may be subject to change. Please check with Mobitel for the latest codes.
FAQ
What is the Code of Mobitel Data?
Dial #888# For More Data info.
How can I get Mobitel bonus data?
It's very easy. after you reload RS. 200 and you will receive an SMS from (7172) Mobitel requesting a response with the letter "D" to activate that data bundle.
Conclusion
In conclusion, having access to all the Mobitel USSD codes is essential for managing your account and services effectively. With this list, you will be able to save time and hassle by accessing all the codes in one place. We hope you find this post helpful and use it as a reference for all your Mobitel USSD code needs. Don't forget to share it with your friends and family who are also Mobitel users in Sri Lanka! and also we cover all internet service providers' Ussd Codes.